When I was asked why we were going to Taiwan first, I usually answered for the food. We had loved what we'd seen of Asia so far, the weather in Taipei would be good (at least for us – we like it cool,) and the food was supposed to be outstanding. But there was another reason – I really wanted to see the Pingxi Sky Lantern Festival, which is the 2nd largest launching of sky lanterns in the world and the timing was right.
There was some anxiety in getting there and seeing it – Taiwan has less English signage than we are used to and we knew public transit wouldn't be as dependable for the festival – there would be just too many people going. Add to this to the fact that it's outside of Taipei city and we didn't know what to expect, especially because Google Maps has been less reliable here than we're used to.
Luckily, there was nothing to worry about. The logistics and preparation put into this by the festival planners was amazing. The staffing was unlike anything we've seen before. It was suggested to us that we avoid the train and take special busses from the Taipei Zoo MRT (subway) station and when we stepped off the metro and onto the platform, there were already staff directing us where to go. We then followed signs (in Chinese and English!) that were placed no more than 50 feet apart to a line of people waiting for the bus. There was a shorter line if you were willing to stand for the 45 minute journey, but we had plenty of time, so we waited for a seat. We knew we'd be standing most of the afternoon and evening after the bus ride.
When we arrived to Shilin (the festival is actually in the town next to Pingxi) we walked to the Old Street with the food and souvenir vendors. As we watched several people launching lanterns individually, we ran into our Danish friends from a tour earlier in the week! What are the odds – there were thousands of people there! The four of us walked and snacked for an hour or so and wound up splitting up about a kilometer from the big launch site – they didn't want to have to wait in a massive bus line on the way home and were happy to have a far away view. Jason and I wanted to get up close and were prepared for the bus line so we said our goodbyes.
Jason and I joined a crowd of people outside of the official launch field – you needed to have a ticket to get in and actually launch at the festival. We watched the first three launches and the entertainment in between, including a dragon dance and a pop band singing in (heavily-accented) English. We had a great time and honestly watching the launches was breathtaking – especially after it got dark.
The line for the bus back was long, but it kept moving. Again, so much work was put into the logistics that it was impressive. There were not standing/sitting lines on the way back, they just packed the busses and you got a seat if you were young or old. Jason and I stood on the way back both on the bus and then the MRT train, but we had expected to. I've been trying to find an estimation of the crowd, but can't seem to – if anyone knows how many people were there, please let me me know.
Anyway, here are some pictures and videos! If you have a chance, I'd totally recommend going!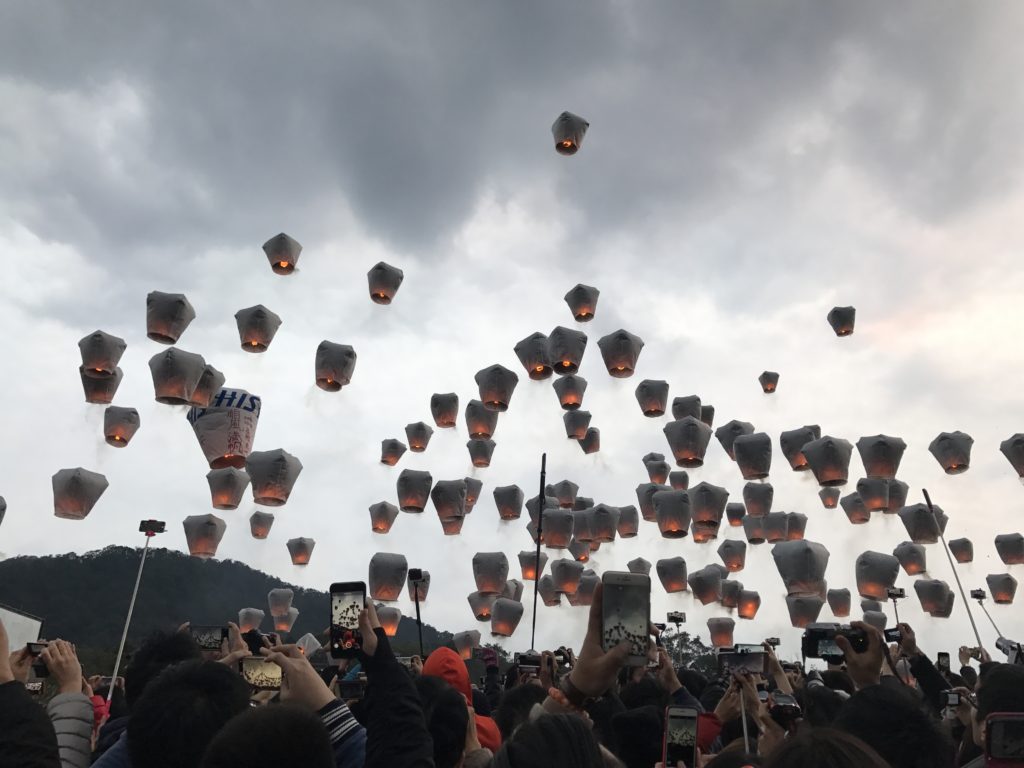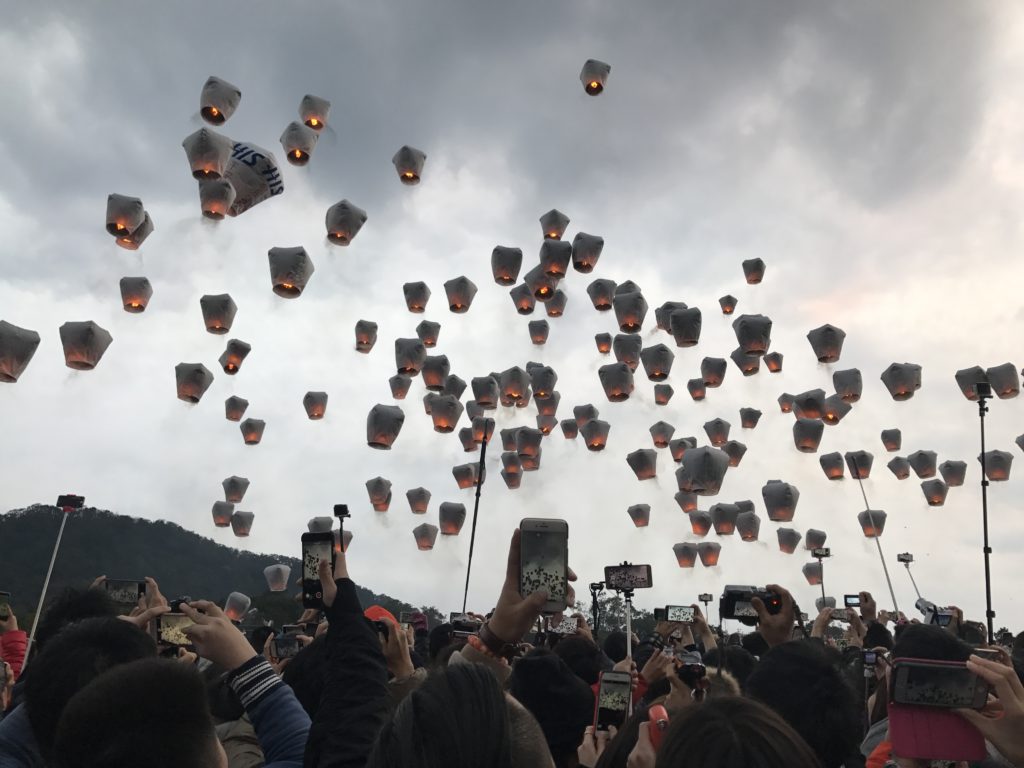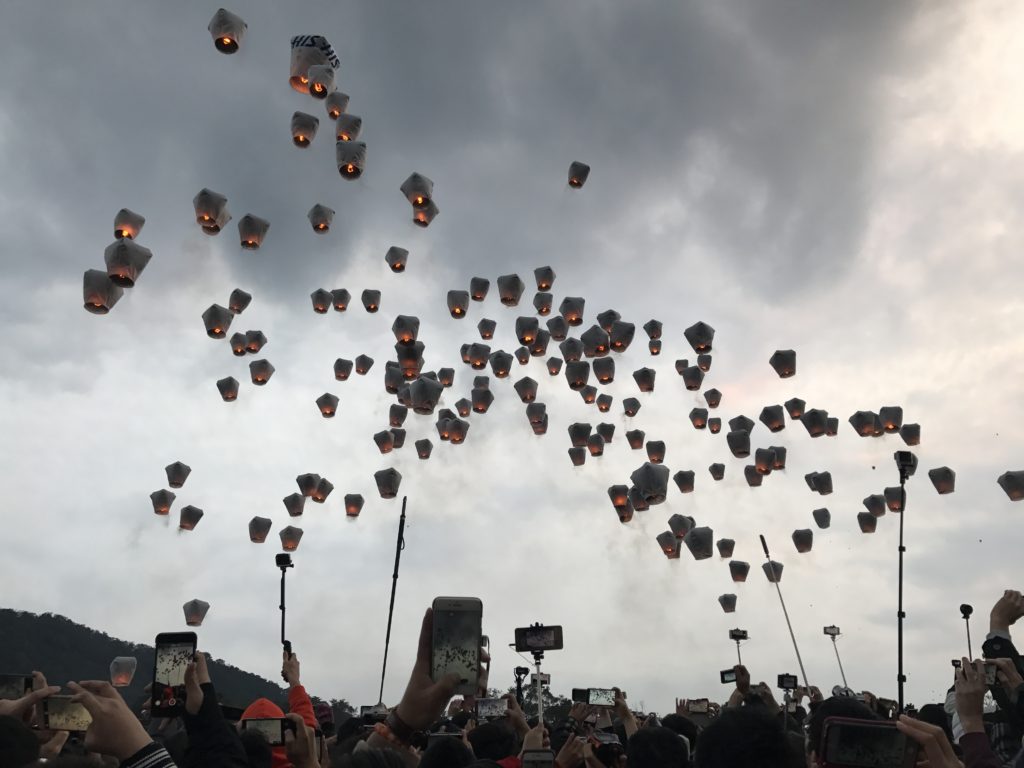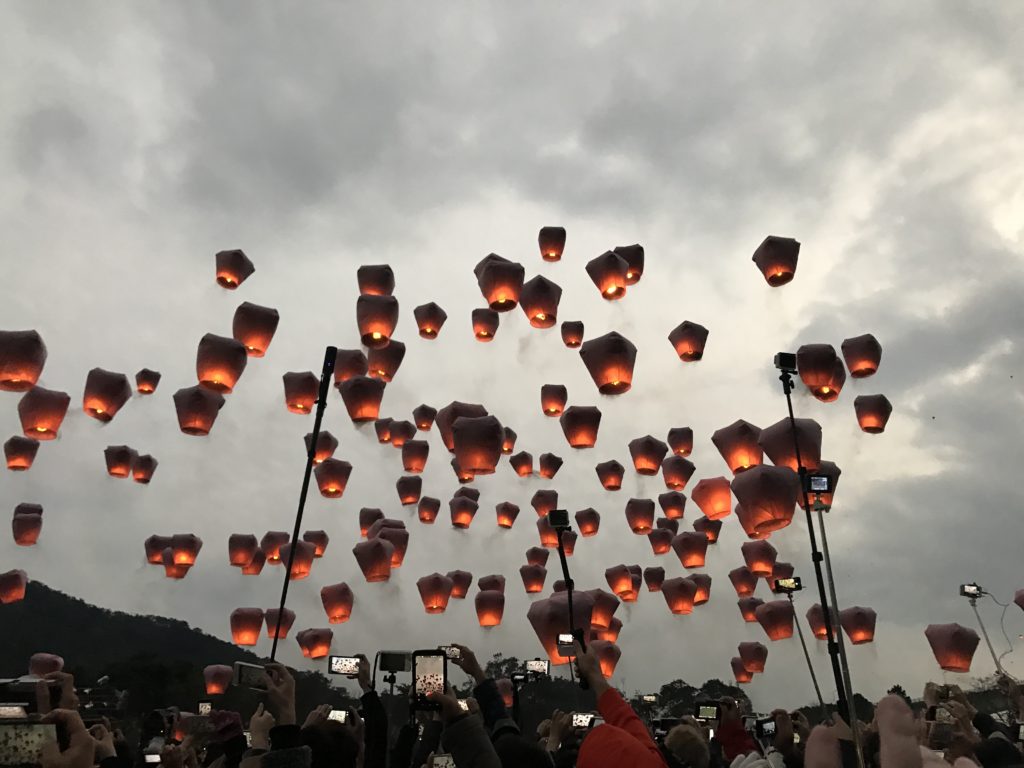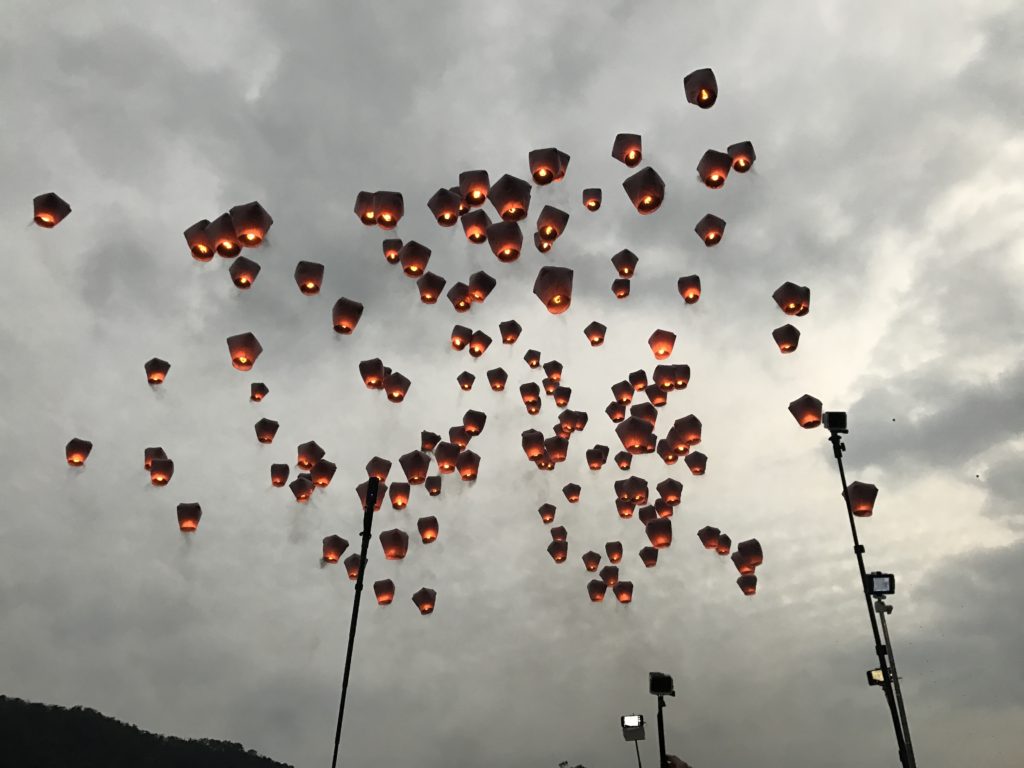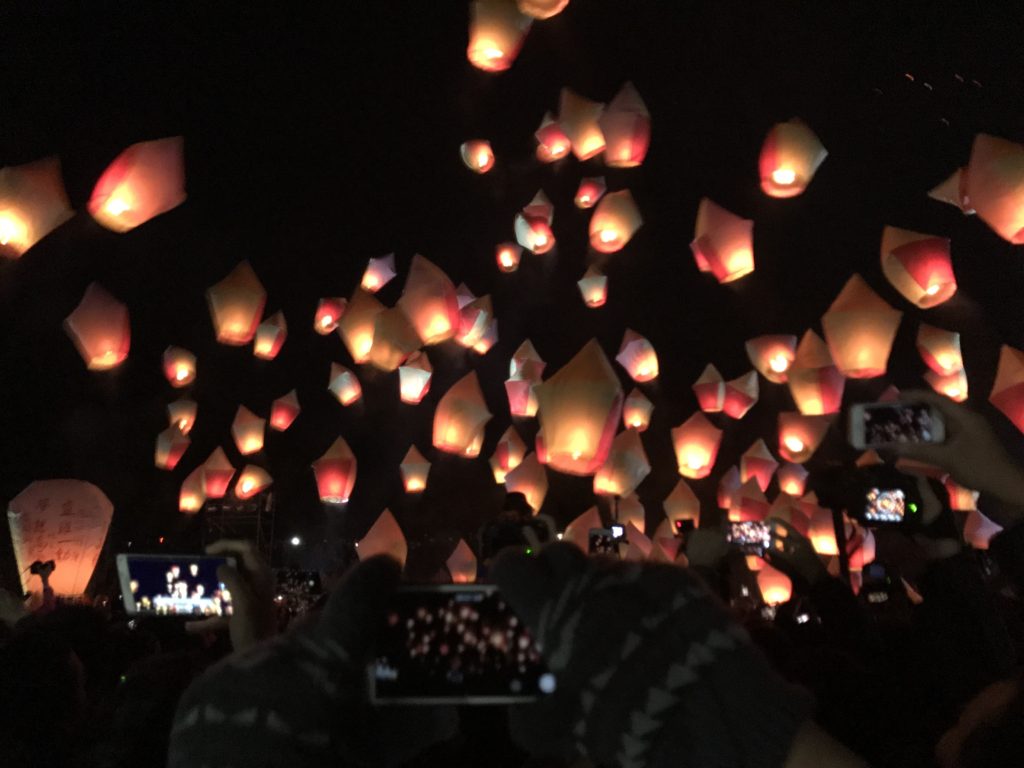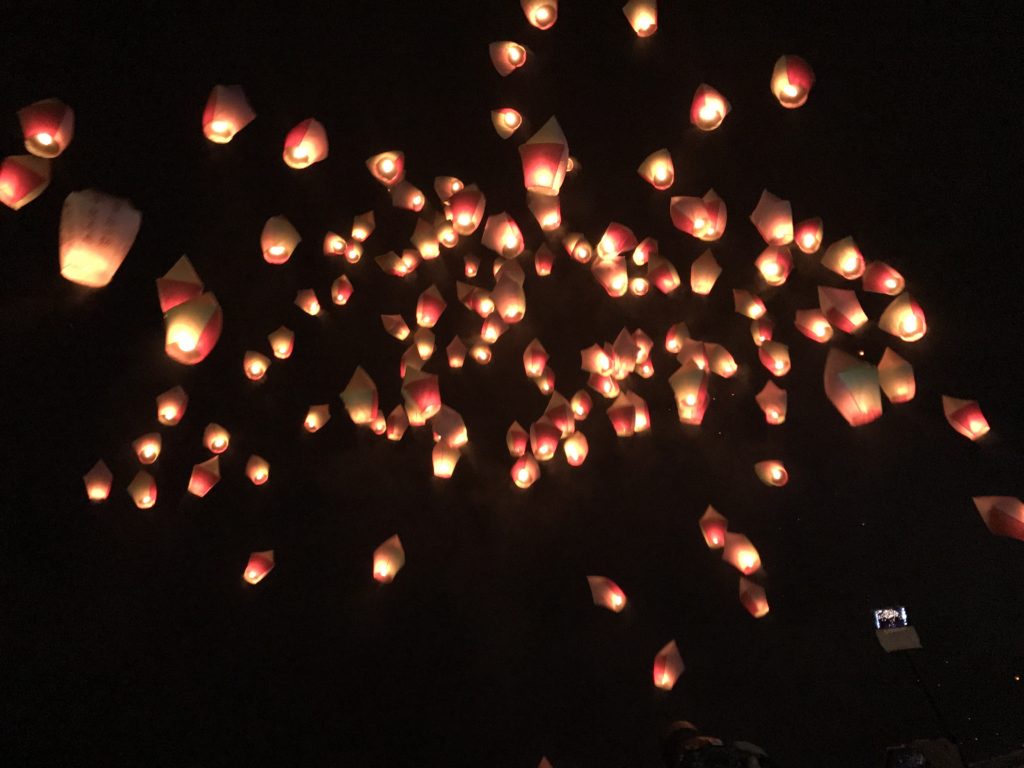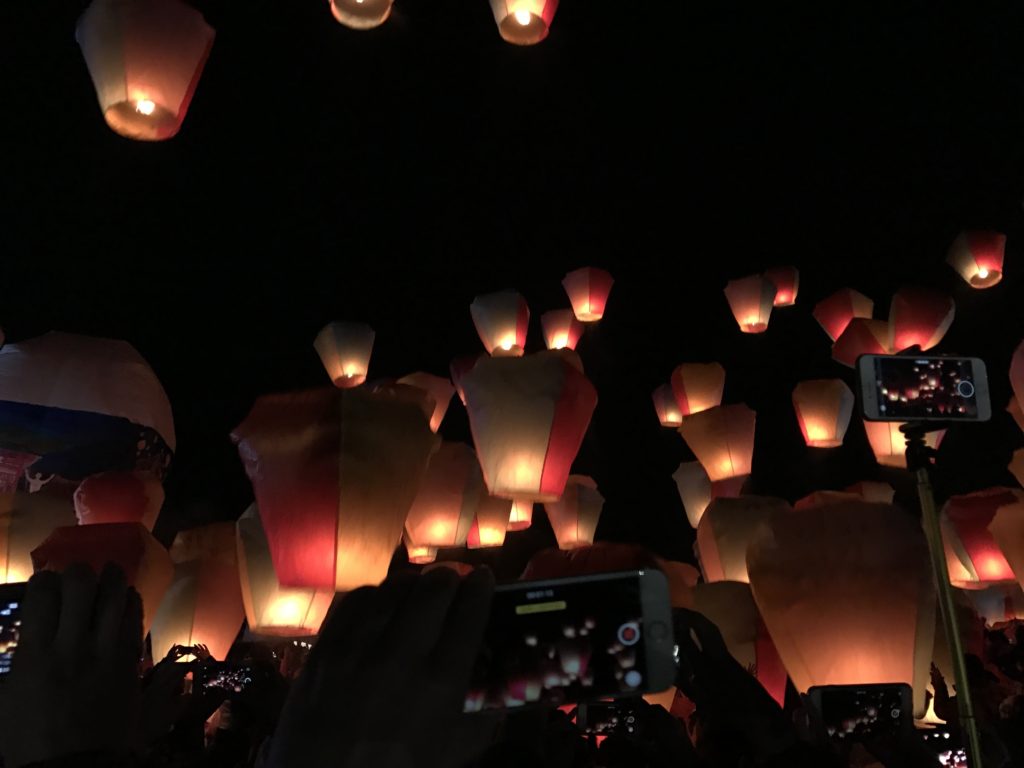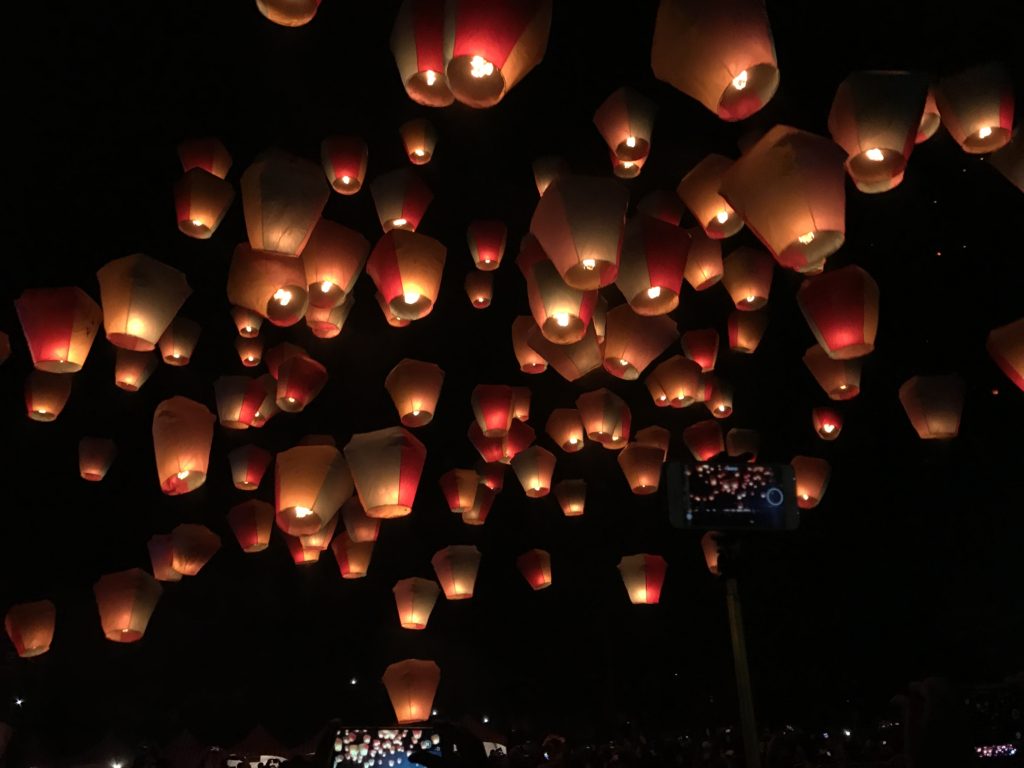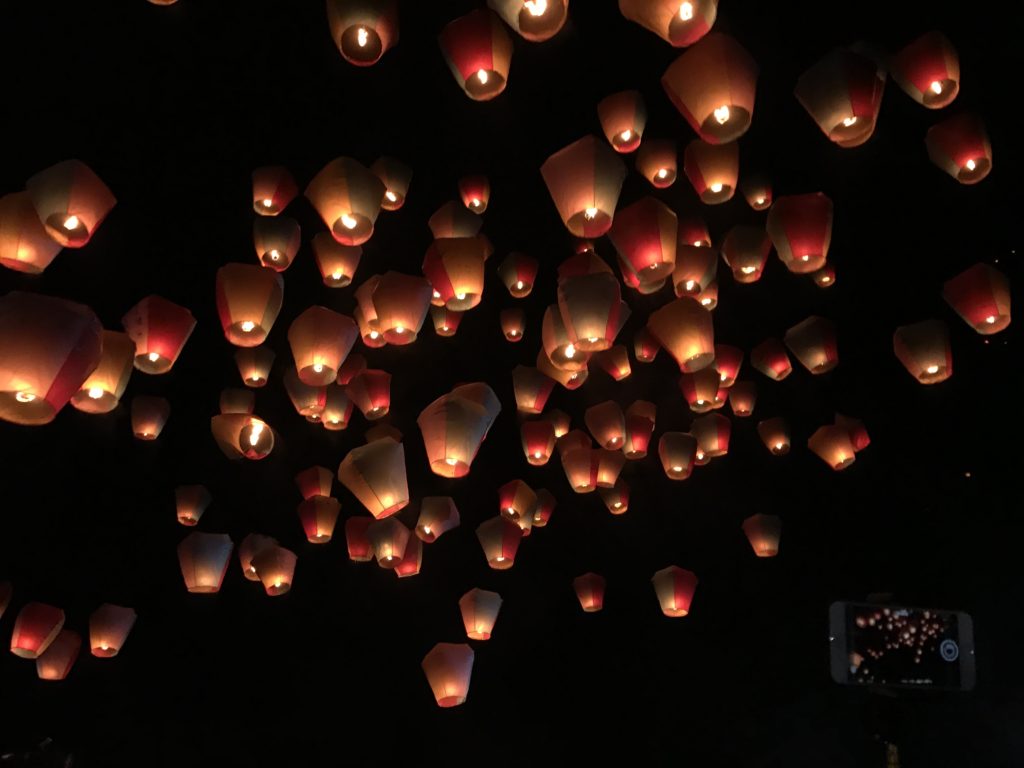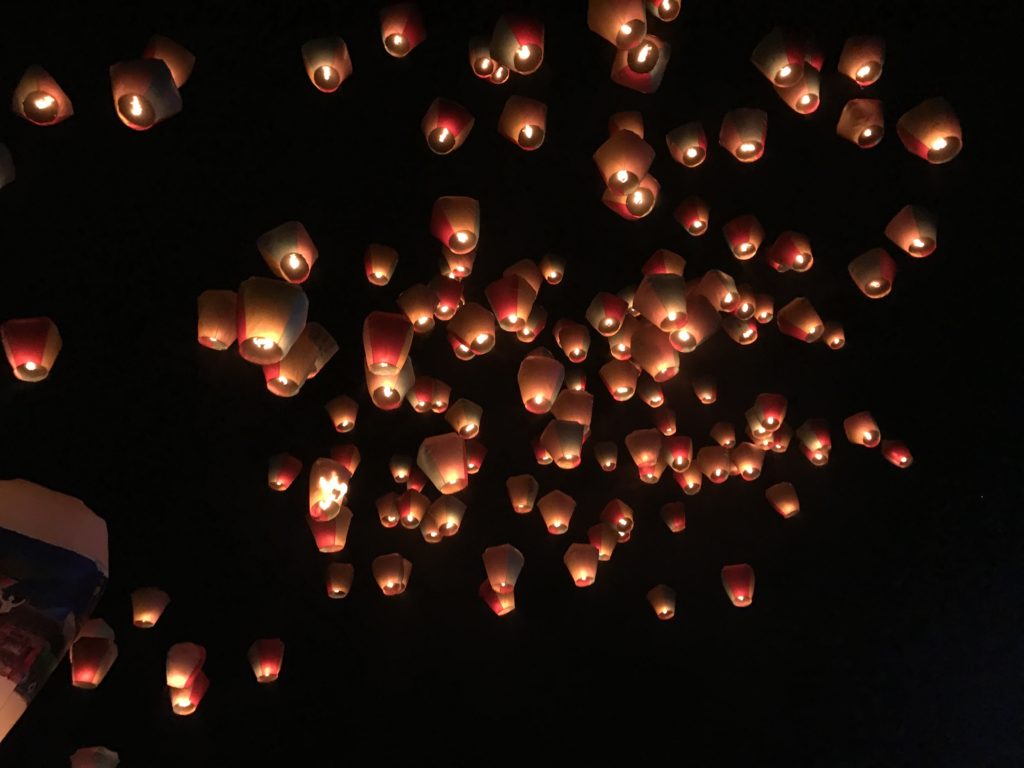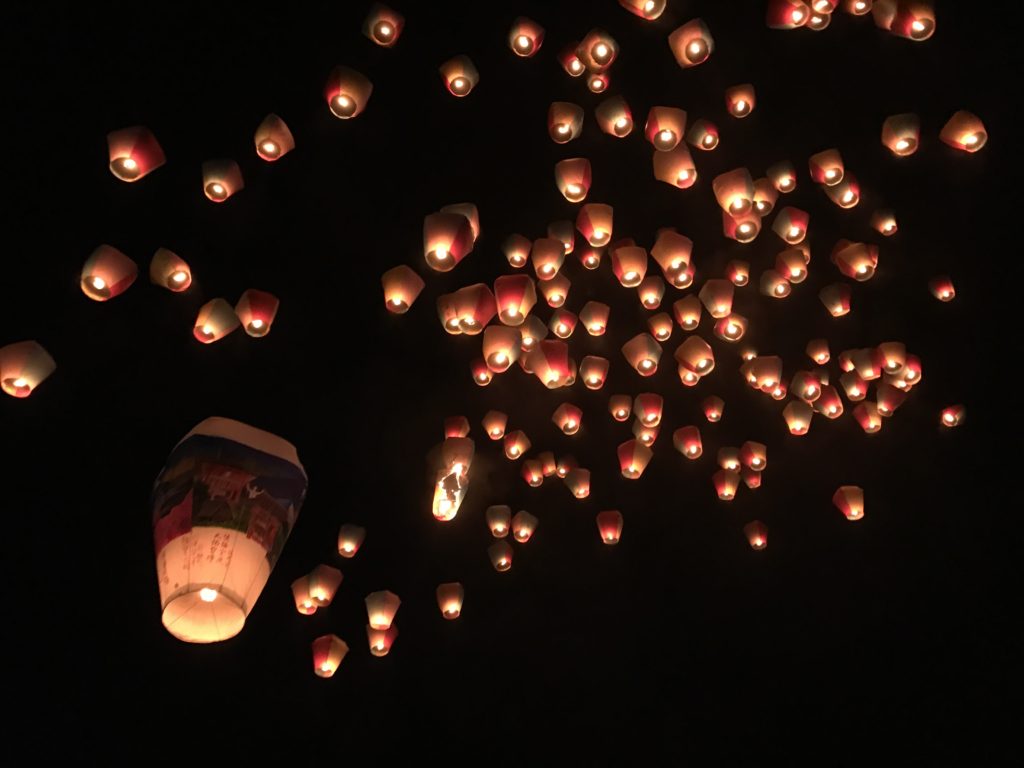 Comments
comments