I want to talk a little bit about different types of accommodations because we managed to stay at 3 this past trip to Italy. (I'm writing from the plane as we fly from Milan to Newark, where we connect on the way to San Francisco.)
I'll talk about hotel (boring – I know) and vacation rentals (like Airbnb) but we did something new to us this trip that I want to describe first because it was just so cool. Jason, his parents, and I, stayed at what they call an "agriturismo" in Tuscany near Montepulciano – a working farm.
We made this decision to try to get a sense of what "real life" is like in this area of Italy. Make no mistake – it is absolutely designed around guests; it's not like staying in someone's home. But along with our basic room (very comfortable other than the beds really needed to be replaced) we also got to enjoy the vineyard and olive grove, the farm's animals, and some of the best food we had on the entire trip.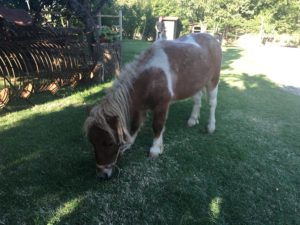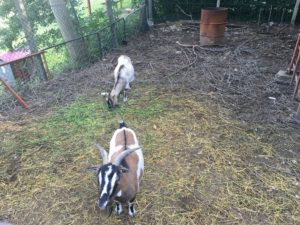 Stefano and his brother cook breakfast and dinner at La Pietriccia everyday. The breakfasts are simple, but the croissants that come out of the oven as you are walking into the dining room blow you away.
The dinners are casual but multi-course affairs with most of the food coming right from the farm (they have an extensive garden and make their own wine, sausage, dairy, etc) and the rest coming from neighbors with whom they trade. While they focus on one options per course (starter, pasta, meat, veggie, potato, and dessert) they will accommodate needs like vegetarian and gluten free and even preferences like mine – I don't tomatoes!
In addition to the accommodations and meals, staying at an agriturismo like La Pietriccia puts you a great spot for seeing small tours and touring and tasting at local wineries, which is what we did for our 3 days there. If we wanted to see Tuscany again, I might look for a slightly more updated agristurismo (again – the beds…) but even if I found one, I think I'd return to La Piertriccia for at least one more dinner as they offer an option of just visiting for a meal .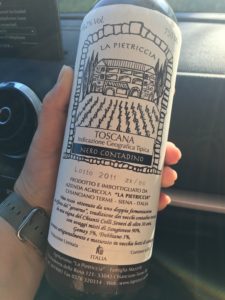 Comments
comments