At around age 12, Jason fell off his bike and chipped his two front teeth. He went to the dentist and had them filled and that was the end of it. Until 2016.
We have a great dentist in Campbell, California and her name is Dr. Ho. If you need a dentist, look no further – just don't expect to get a same-day (or even same-week) appointment. So when one of the fillings fell out of Jason's front tooth a mere two days before we were to leave for the British Virgin Islands in April, it was an issue. With Jason concerned he'd need a root canal if he left the inside of his tooth exposed for over a week, he called about a dozen San Francisco Bay Area dentists before finding one that could take him that afternoon. The timing of it was inopportune to say the least, but thankfully, it was an easy procedure and all was well.
Fast forward to last Wednesday: Jason and I were sitting in our room in Hualien, a relatively remote area of Taiwan. The town only recently got a highway built to it so travelers could reduce the drive from Taipei from seven hours to three hours. We were based there to see the nearby Toroko National Park and had planned to continue our circumnavigation of the island the following day with a long train ride to Tainan. It was about 10:00 pm; Jason was sitting on the bed, and I was sitting on the couch when I heard "uh oh." I looked up – the filling in his other front tooth had fallen out.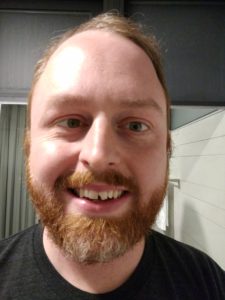 At that point we tried to figure out our best plan for Jason getting seen that next day. We have good travel health insurance and while I was pretty sure we weren't going to reach our deductible with one filling, they have a great online resource for finding well-educated, English speaking doctors almost anywhere in the world. Unfortunately however, they only had one dentist listed in Taiwan, Dr. Jackson Liu, and he was in Taipei, a three-hour train journey in the wrong direction. This was important though, so even though it was late at night, I sent them an email requesting an appointment for the following day. We also did a bit of research online and found a couple other good English-speaking dentists, both in Taipei, that we had planned to call in the morning if we didn't hear back from Dr. Liu. At that point, we realized that we would no longer be going directly to Tainan, and instead would be returning (temporarily) to Taipei in the morning.
All of this had taken about two hours to hash out. We were prepared with our list of dentists to start calling when we woke up, but luckily, there was no need! Dr. Liu's office, called DentistQ, had emailed us back around 6:30 am and confirmed an appointment for 1:00 pm. We packed up quickly and took a cab to the train station. We purchased tickets from the window for the next train to Taipei, leaving at about 9:00 am.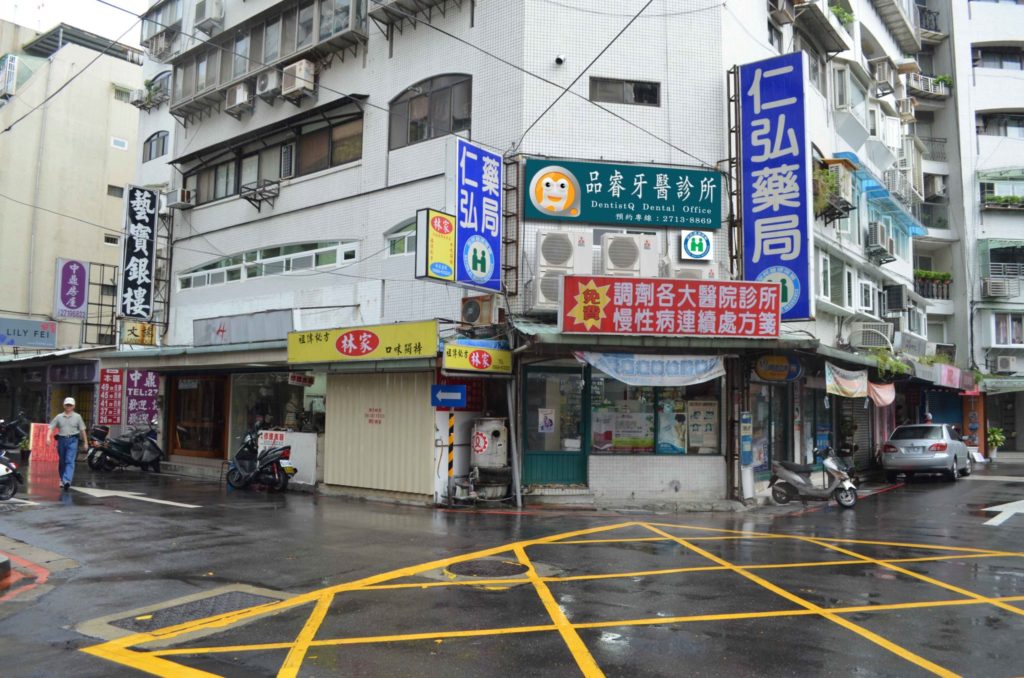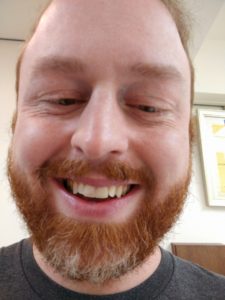 With only about 20 minutes to spare, we arrived at DentistQ following a bus ride from the train station in Taipei. Had we missed that 9:00 am train in Hualien, we would have been late. The receptionist spoke limited English, but we filled out a form that was (mostly) translated. At around 1:15 pm, Jason was taken back for about an hour, while I watched a TV show on my laptop in the lobby.
Jason returned with his tooth looking as good as new! He said that the whole visit went smoothly and that the doctor's English was very good. At his suggestion, I took a peek into the office, which looked more modern than our dentist's at home. A few minutes later, they handed us an invoice for $5400 NTD, or $175 USD. They only took cash, but we were prepared, so we paid and left.
I spoke to GeoBlue, our travel medical insurer, and we'll be sending them the invoice to apply our payment toward the deductible. I can't give a real review of them just yet, but they were quick to pick up the phone and offer lots of help, even though it was the middle of the night for them in the US.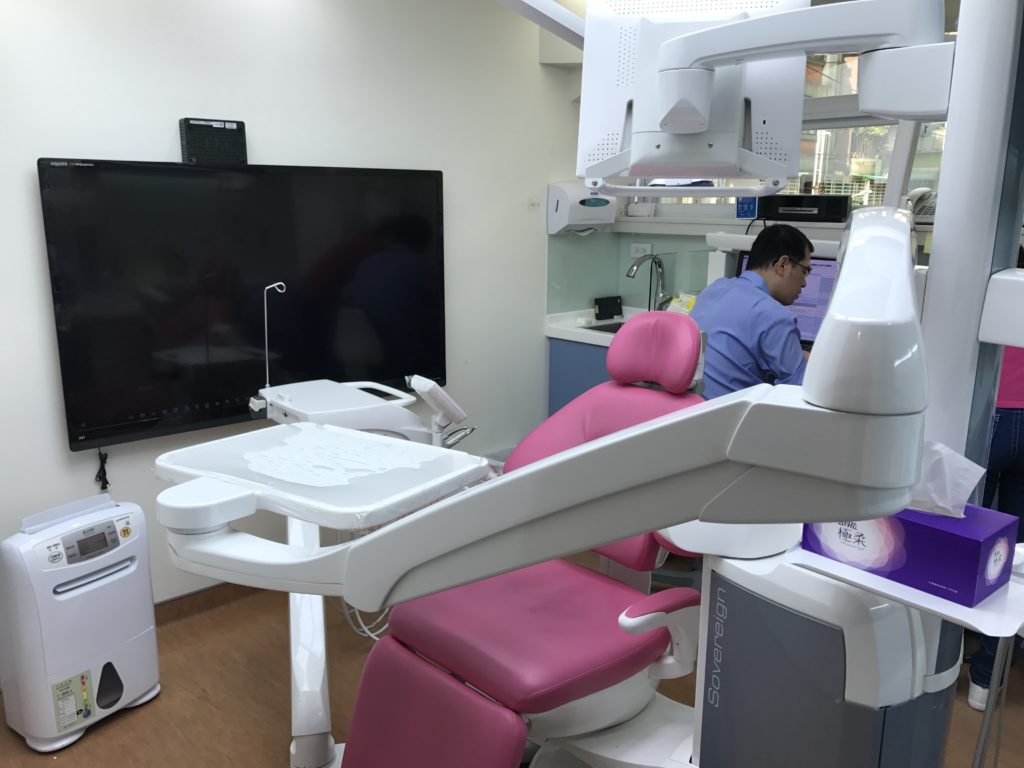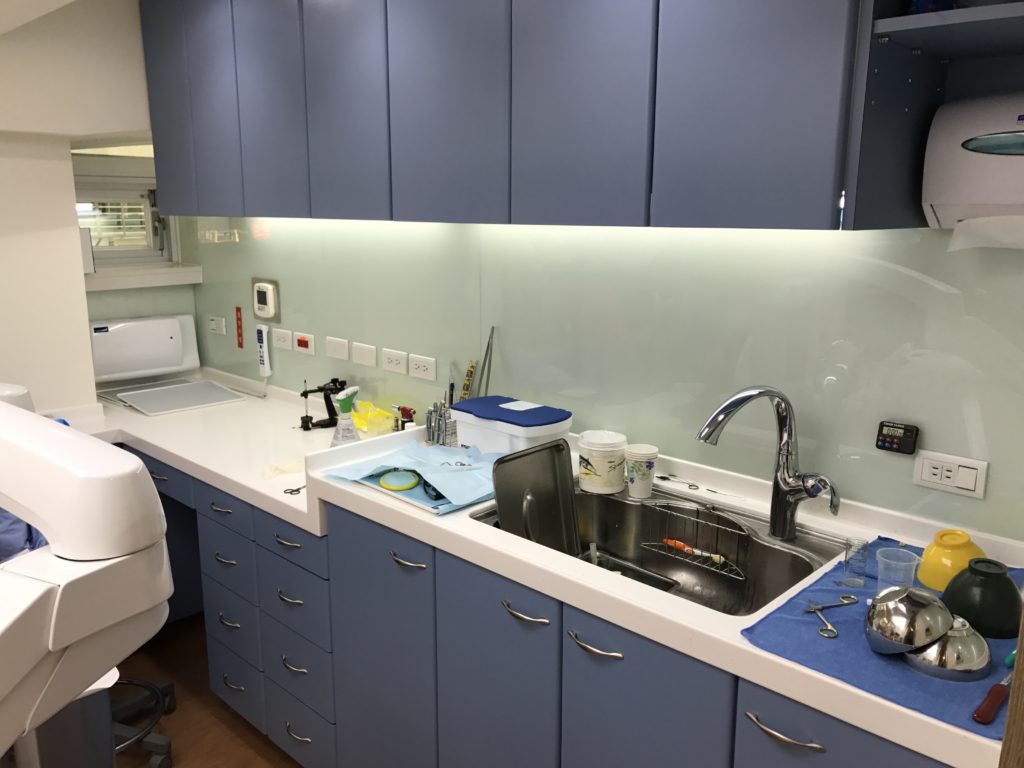 And there you have it, our first real medical issue while abroad. While initially there was some anxiety about who to see and how to get an appointment, it resolved relatively painlessly – in all regards 🙂